Stay in Normandy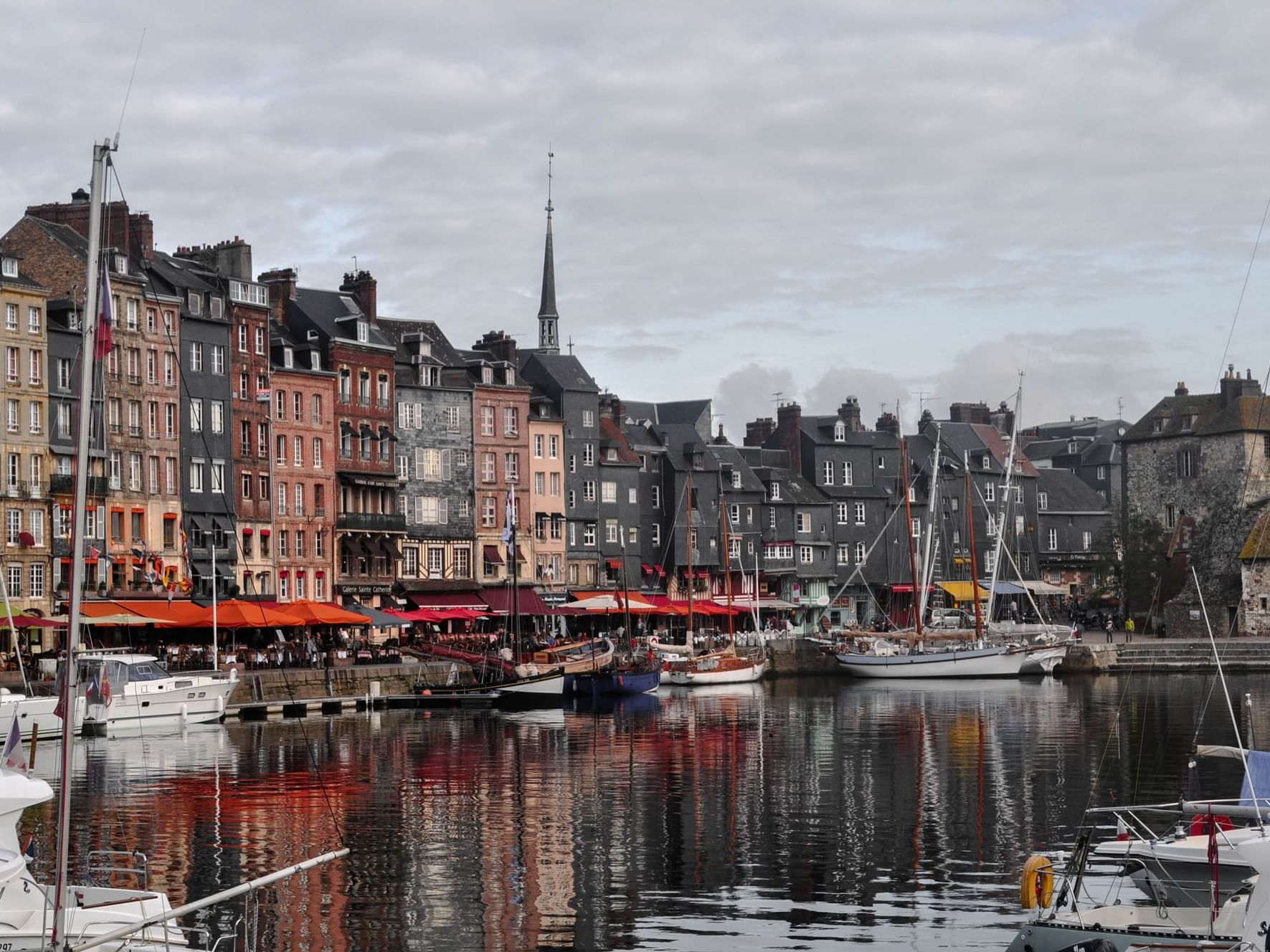 The Acropole Hotel and its indoor pool
It is time to leave the quietness of our hotel with its indoor swimming pool (uncovered when the weather is good) ... the capital of Normandy waits for you, only 70 km from Bernay and the hotel! The streets of Old Rouen will enchant you with their half-timbered houses, with all those french windows. Look for the spirit of the Corneille brothers, the creative genius of Théodore Géricault, not forgetting Gustave Flaubert - another native of Rouen who, long before writing his texts in the "gueuloir", uttered his first cries in the family home on the present rue Lecat, transformed into the Gustave Flaubert and History of Medicine Museum. Discover also the gothic jewels of the churches Saint-Maclou and Saint-Ouen, the impressive and dark aître (cemetery) Saint-Maclou, charnel house dating from the Black Death of 1348...
Since its inauguration in 1988, the Caen Memorial has become one of the most important places of contemporary history in Europe. It presents the history of the Second World War up to the divisions of the Cold War on 14,000 square meters on three levels, including 5,600 square meters of permanent exhibitions, in the setting of the American, Canadian and British Memorial Gardens.
The Côte Fleurie is a reminder of the 19th century vogue for sea bathing and the blossoming of gardens around the middle-class houses built along the coast, from Honfleur to Merville-Franceville. In Deauville, you can walk on the famous azobe boardwalks, a precious and rot-proof wood from Cameroon; in Honfleur, you can try, like Boudin, to reproduce on canvas the light flooding the harbor; in Cabourg, the Balbec of Marcel Proust's novel, you can go on a journey in search of lost time...".
Finally, going back to the Acropol Hotel through the Pays d'Auge, let its soft reliefs and the picturesque of its small typical villages guide you towards some delicious gastronomic adventure...